Stick to Yamagata por
We offer specialty tonkotsu ramen influenced by Nagahama-style ramen.Using carefully selected domestic pork bones for the broth,our soup is surprisingly refreshing but has depth. When the noodles and soup combine, it has an aromatic flavor.We developed super thin and firm noodles to enhance our soup and we pay particular attention to the boiling time. For the chashu pork, we select the best Yamagata pork available, focusing on traceable local food.We marinate it in aged soy sauce and take our time with the process.
Finally, we top the ramen off with fresh, crisp green onions that bring out the flavor.Please come and try Chibou's specialty ramen that has a light taste but deep flavor!

Nagahama Ramen only
Please order the noodle hardness.
[Hard]1.KONAOTOSHI◀2.BARIKATA◀3.KATAMEN◀4.NORMAL[Soft]
We can adjust the consistency of noodles to your preference when ordering.
Second serving of noodles or rice ¥132|include tax.|
Nagahama Ramen
|Click on the photo to see a larger image. |Prices shown include tax.|
Tonkotsu Ramen

|Click on the photo to see a larger image. |Prices shown include tax.|

Great with ramen

|Click on the photo to see a larger image. |Prices shown include tax.|

Side Dish

|Click on the photo to see a larger image. |Prices shown include tax.|
Drink
|Prices shown include tax.|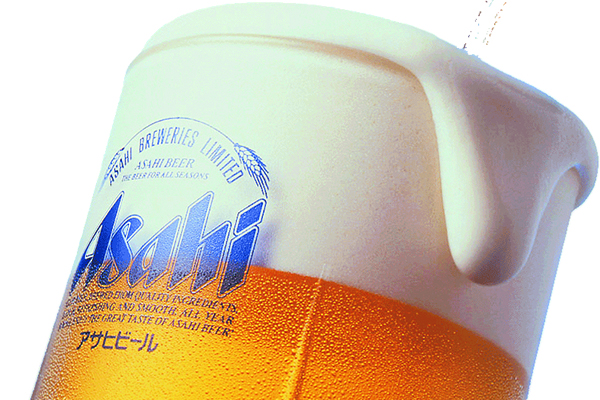 Beer
・Asahi Super Dry - Medium Mug ¥594
・Asahi Super Dry - Bottled Beer Middle Mug ¥715
Whisky
・Black Nikka Highball ¥550
Sour
・Lemon Sour ¥539
・Salted lemon sour ¥660
・Otokoume Sour ¥550
・Grapefruit Sour ¥528

Chu-hi
・Green Tea Chu-hi ¥528
・Oolong Tea Chu-hi ¥528
Japanse sake
・One Cup ¥539
Shochu
・Potato Shochu / Barley Shochu ¥538
To go with Shochu
・Lemon slice ¥275・Ice ¥275・Carbonated water ¥275・Hoppy ¥418
Bottled Shochu - Kinmiya Set
・Kinmiya Shochu300ml,Ice or Soda Water ¥1,430
Bottled Shochu - Hoppy Set
・Kinmiya Shochu300ml, Ice or Hoppy ¥1,595
Beer(Alcohol 0.00%)
・Asahi DRY ZERO ¥495
Alcohol Free
・Oolong Tea ¥418・Green Tea ¥418・Cola ¥418


STORE GUIDE
山形県山形市香澄町1-6-7 TEL.023-674-8244
営業時間/17:30〜26:00 定休日/毎週月曜日
店舗の平面図はこちらから